Grand Marais rollerski marathon October 1
Fri, Aug 12, 2011 - By Denny Paull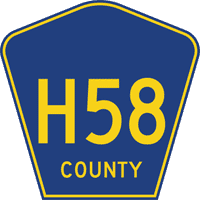 The Grand Marais Michigan Chamber of Commerce has announced that the 1st annual roller ski marathon is on for October 1st. Additional information including registration information will be posted soon.
The race will begin in downtown Grand Marais and proceed West on H58 approximately 15 miles to the turn around point near the 12 mile beach road junction. The course will be a down and back. Those wishing to ski a shorter distance could turn back earlier.
H58 was recently named as one of the top 10 scenic roads in the country.
Awards will be given for the top three spots in 3 broad age groups with special awards for the top 3 male and female skiers overall. The race will begin at 7:30 AM on Saturday October 1. Mark the date!