You may have seen Salice sunglasses on TV recently: Thibaut Pinot wore a pair when he won stage 8 of the Tour de France and Team Great Britain Men's 8 rowed to Bronze in the Olympics a few days ago donning Salice sunglasses. Salice Italian sunglasses are now imported into the US by Chi-Town Sports.
Chi-Town Sports distributor for Casco Nordic Flips & Salice eyewear imported both Casco Nordic Shields and the Salice Nordic Shields that I've used skiing, and figured I should give the new sunglasses a try. So I got a pair of the Salice 004 RW sunglasses in Blue frame/Blue lens - to match the Team NordicSkiRacer ski racing suit and bike kit.
The sunglasses come packed in a white "egg" hard case. I like the white case because it's easy to find in a dark gear bag.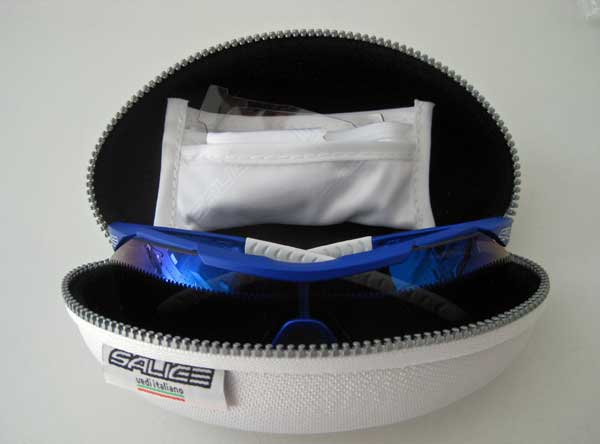 Unpacking the glasses, you see they also come with a set of clear lenses and a cleaning cloth. The lenses are easy to swap.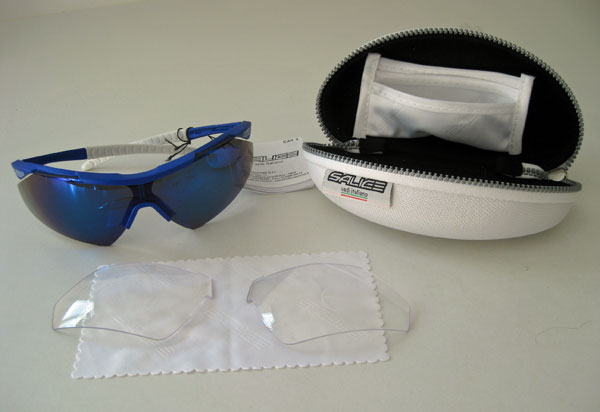 The glasses feature a UV400 lens rating that protects against 100% of UVA, B and C rays and an anti-glare lens coating. The side arms have rubber tips for extra grip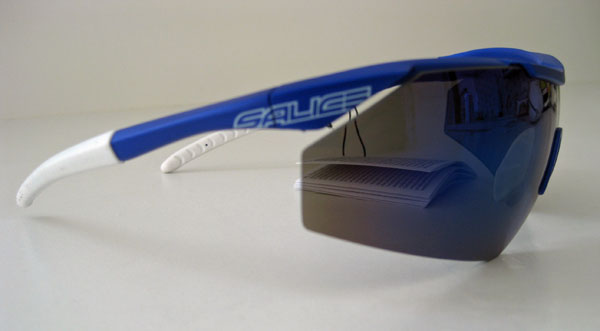 The first thing I noticed was how light these glasses are. They are almost unnoticeable on my nose. Second, the wrap-around design almost make the glasses disappear - you hardly know your wearing them. They wear so light on my head that I wondered if they might fall off. No chance - the rubber tips hold them in place.
I've been wearing these glasses for several months now, mostly road biking in them, but also running and roller skiing. I appreciate that they keep the sun out from both the sides and the top. The frame does not obstruct vision. Vision through the lens is excellent with no distortion; everything is crisp and sharp.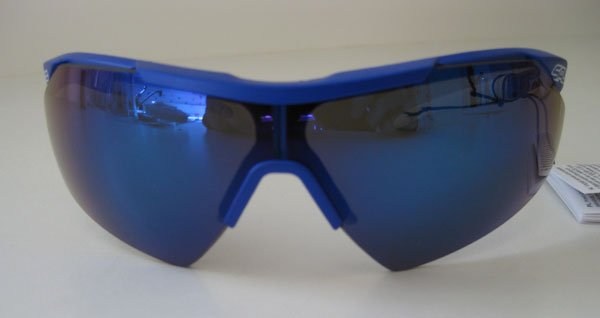 They are comfortable for the long run. The recent JDRF Ride for Diabetes in Burlington, Vermont is the definitive experience: Thibaut Pinot I'm not, but I survived the 95F heat and bright sun for the nine hours on the road (8 of it in the bike seat). And I did not have to worry about my Salice's. They make a good training partner.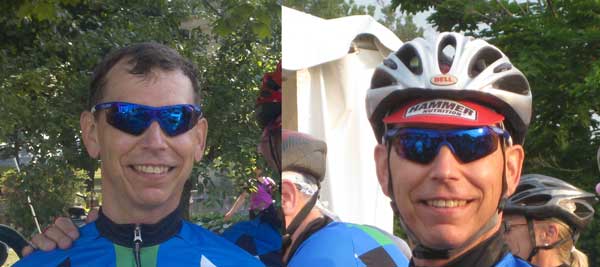 I stole the picture below from the Salice US web site showing the colors of the Salice 004 RW model. They also market the Salice 006 RW, special Italian versions of both, and the Salice 837 Flip sunglass (review of the latter forthcoming....). Check the Salice web site for color updates.
Overall, I'm really happy with my Salice 004 RW's. They are very comfortable to wear and get the job done.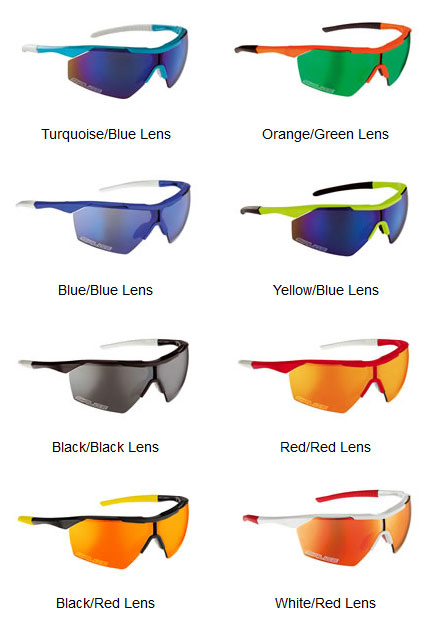 The fine print: Chi-Town Sports distributor for Casco Nordic Flips & Salice eyewear advertises on NordicSkiRacer.com, but I've written this review because I like the products they import - they always show up with something new and innovative that begs to be tried.