NNF Pledges $26,000 in Nordic Combined summer funding round
Tue, Jul 17, 2012 - By NNF
The National Nordic Foundation will invest $26,000 in two Nordic Combined Pillar Projects in its summer round of NC 2012/2013 funding. These strategic investments in numerous International Development Camps to be held this Fall and Winter will subsidize the costs for five USNC B athletes and up to seven NTG & high level club athletes. These investments are made to Support Tomorrow's Stars Today.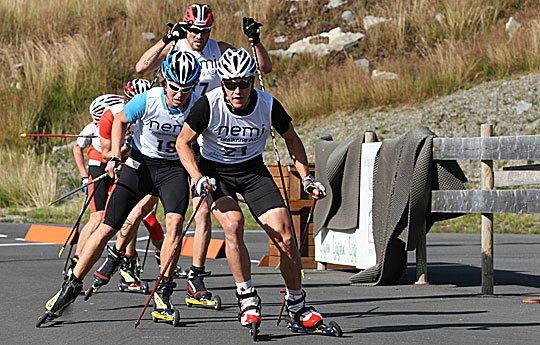 The first camp is in play as the US Nordic Combined Team, based in Couchevel, FRA, getting in ski jumping with teams from other countries and gaining more endurance base shadowing stages of the Tour de France. In the 2nd week of the camp, the team will transition to Oberstdorf, GER for 3 days of jumping. From there the B team will travel back to the US and the A team will go to Sochi, RUS, to the 2014 Olympic venue to train on the new ski jumps and get a feel for the newly constructed venue. "It's important for the athletes to get jumps at the Olympic facilities and start to get familiar with the venue and surroundings", said USNC Team Head Coach, Dave Jarrett.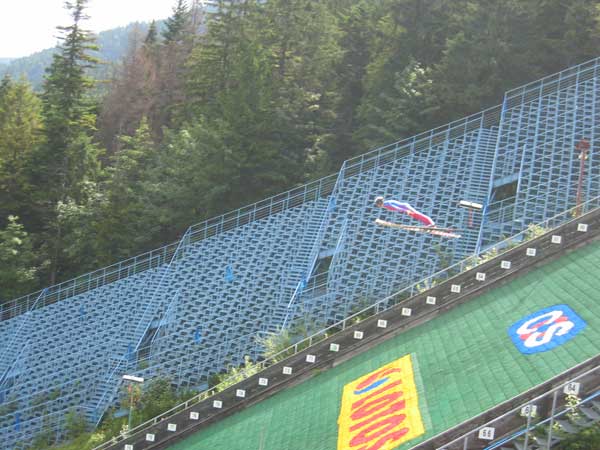 The second camp in Europe will be just after the US Nordic Combined and Ski Jumping National Championships in Park City, UT Aug 3-5. Six NTG athletes and coach, Martin Bayer, will be in Europe Aug 7 – Sept 6. The trip is critical for the development of the next generation of athletes that are in line to be the next Billy Demong's and Johnny Spillane's to represent the US. They will join the team from the Czech Republic in a cooperative effort and will also train and compete with teams from many other countries. The first week will be in Ramsau, AUT and Bischofshofen, AUT primarily for jumping. The following week will be in Harachov, CZE. In the 3rd week, some of the NTG athletes could get their first starts in the Summer Grand Prix World Cups! "We'll evaluate which athletes will get a start depending on how they are doing at the time. We want this to be a good experience for the guys. If someone isn't ready, it's better if they don't compete. No matter what, it will be great for the athletes to be around the environment of the world cups and good for their development", said Martin. The final week will be in Liberec, CZE, Innsbruck & Stamms, AUT.
The third camp will be for the US Nordic Combined Team Sept 9-24, primarily for more intense ski jumping with other powerhouse nations. The USNC Team and the NTG athletes will also return to Europe Oct 12 – 22 for more ski jumping, contact with strong teams and testing ski jumping equipment to get ready for the winter and the world cup and COC season of events.