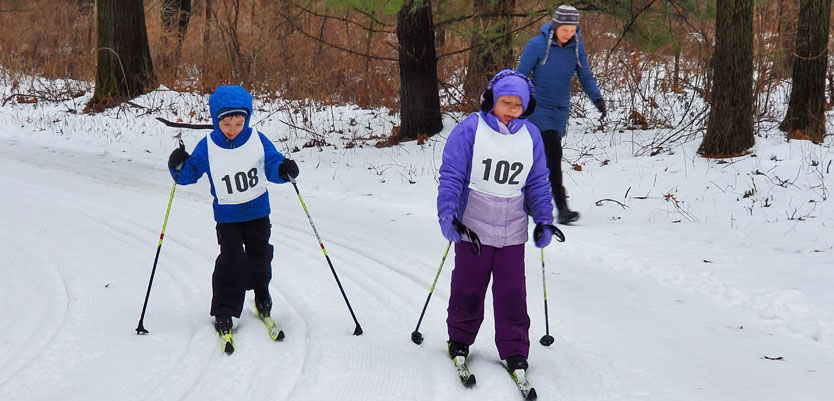 Learn to Ski
Classes for Kids and Their Parents
For the past several years, Team NordicSkiRacer has offered cross country ski classes for kids and their parents so we can introduce the next generation to the sport. The classes have been held in December and early January, and cumulate in the Frosty Kids Race on the same day for at the Frosty Freestyle. We held the classes, which included rental skis, on the lighted Buck's Run man-made snow trail at Huron Meadows Metropark.
For 2020-2021, we planned to decouple the events, and hold the kids classes starting in mid-January, with a Frosty Kids Race in February. Unfortunately, with the COVID-19 pandemic and the close proximity of kids, parents and instructors, we don't feel comfortable offering the classes this season, so we've cancelled the instruction and the race for this season.
Hopefully, once vaccinations prove themselves, we can offer the classes and race again during the 2021-2022 season.