Weather Forecasts
Graphical Forecasts (Experimental)
6-day forecast showing temperature, probability of precipitation, and type of precipitation. Move your mouse over the columns and see the image change. Very cool!
County Forecasts
Click on any County to obtain the current weather forecast for that County
(From the Grand Rapids Office of the National Weather Service)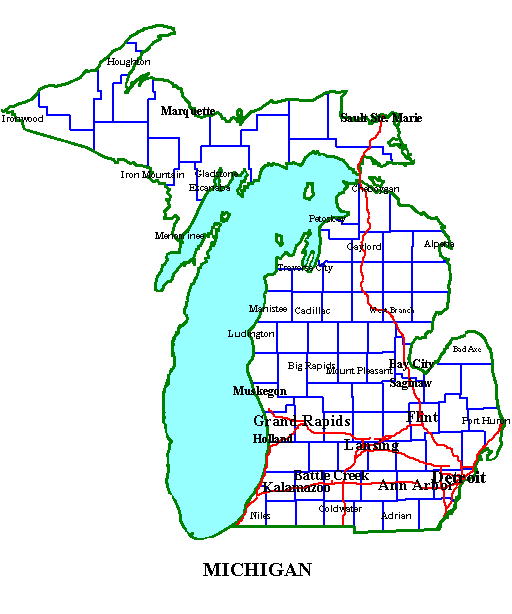 National Weather Service Forecast Offices for Michigan
| | |
| --- | --- |
| Click on a color region to go to NWS Forecast Office responsible for that region. | |
Strength, Balance, & Core training for the Nordic Skier


Help support the NordicSkiRacer web site!

NordicSkiRacer
says, "Join the AXCS today! Promote XC skiing & get great benefits for yourself."


Recommended